I was born on January 24th, 1962 in Salem, Oregon.  My dad was an aeronautical engineer and mom was a church organist. They already had three other children before I joined the family. There was a fourth; their second child was a daughter who unfortunately only lived six-weeks before she died of pneumonia. So, technically, I am the fifth child. I also have a younger sister and brother.
(See some other fun childhood photos HERE.)
Due to the nature of dad's work, we traveled the states, by car, quite a bit when I was young. Much of his professional career he worked on government contracts, designing aircraft for the military. So, we moved wherever his job took him; Georgia, Ohio, Colorado, and Utah, where we settled down due to the fact that our family was Mormon (Latter-day Saint/LDS) and mom wanted to stay put in one location so that we could go to put down roots.
I stayed in Utah the rest of my childhood, with the exception of a short jaunt to Long Island, NY my junior year of high school.
Shortly after we returned to Utah I met and married my first husband, who joined the U. S. Army a few short months later. That lifestyle took us to several different locations; Washington, 4-years in Germany, Kansas, and finally back to Utah. Along the way I gave birth to my three children and did a lot of interesting things to earn an income and gain an education.
Here are a few highlights –
MORMONISM
I left the Mormon (LDS) church when I was 26 years old. After years of intense personal study I discovered that I didn't believe its teachings were true.
STARTING OVER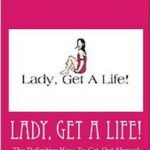 At age 35 I started my life over again with just 3-suit cases and $500. I did that after struggling for 18 years in a dysfunctional and abusive marriage. Several years later, in 2009, I wrote and self-published my first book: Lady Get A Life – about the process.
LIVING OFF-GRID
I lived an off-grid lifestyle, with my sweetheart, Jeff, and six our combined six kids, ages 6 – 16, for a year and a half. We lived on 20 acres of bare land we purchased in Central Oregon's High Desert.
During that time I taught myself how to make handcrafted jewelry and ultimately turned that craft into a small business.
While in the desert, I also taught myself the art of pyrography (burning art and lettering onto wood or leather.) I also turned that skill into a small business.
POLITICAL ACTIVISM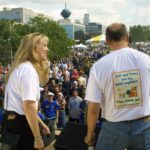 In 2001 Jeff and I became marijuana drug law reform activists in a very public way. We published a full-page ad in Oregon's Willamette Week as the first mainstream couple boldly proclaiming that we were pot smokers and good neighbors. This activity resulted in interviews on more than 25 talk radio and television stations nation-wide. It also led to opportunities for public speaking to crowds of up to 10,000. We also conducted audio interviews with luminaries in the cannabis community, organized and hosted events, trained and led street teams, and more.
WEBSITE DESIGN and ONLINE PUBLISHING
I learned HTML and later, WordPress website design then created websites for all of my own businesses and interests, as well as sites for paying clients.
I published and edited an online magazine for the high-raw foods community called Eighty Percent Raw, recruiting a team of more than 25 raw food chefs and healthcare practitioners who contributed content monthly for more than 4 years.
I also publish and edit an online magazine for the ketogenic diet and lifestyle called Keto Enthusiast.

TAROT READING and SPIRITUAL COACHING
I learned the art of tarot card reading and acted as a spiritual adviser to thousands of clients worldwide on matters of the heart, career, education, health, and many other issues.
INTERNATIONAL TRAVEL
International travel and culture are a huge passion of mine and I feel very fortunate to have lived in one foreign country (Germany) and traveled to 7 other international destinations (Canada, Mexico, Spain, Gibraltar, Morocco, Italy, and Greece)
WRITING


NETWORK MARKETING
Astonishingly, I have joined more than 27 network marketing companies!
SMALL BUSINESS
Together with Jeff, I started a multi-level, mail-order gourmet coffee, tea, cocoa, and biscotti company called

Brown Paper Coffee Company (BPCC).

I ran that business for 3+ years, recruiting home-based consultants in 5 states.

I has been a partner and administrator in Jeff's

software development business

, Code Hat Labs,

for 25+ years.

Jeff and I partnered to create a small record label and music promotion company called Hot Chops Music. We used this business to financially support several musicians and local artists, facilitating the production of their cds in a professional recording studio.
BROWN PAPER COFFEE COMPANY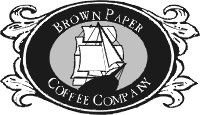 1997 – Jeff helped me launch a network marketing gourmet coffee/tea/hot cocoa/biscotti, and goodies company. I ran that business for more than 3 years, recruiting consultants in 5 states.
These are some photos I did the food design for. We used these images in our printed marketing materials, and on the website for BPCC. The last one is a photo of me and Jeff at the time we were working on this business.
PORTLAND PYROGRAPHY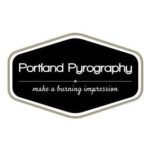 2000 -While we were living on 20 acres of raw land on Central Oregon's High Desert, I taught myself how to burn photo reproductions onto wood and leather. Eventually people started offering to pay me to create pieces for them. I built this into a business and continue to do this work currently. Visit My Pyrography Website HERE to view examples and learn about my work. And My New Portrait Burning Site HERE.
TRACY J DESIGNS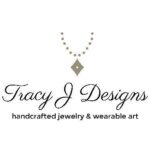 2000 – At about the same time I also bought bolts and bolts of wire, semi-precious stone beads, and jewelers tools. With those supplies I began teaching myself to make handcrafted jewelry. I've sold many creations ever since. Visit my website HERE to view examples of my handcrafted jewelry pieces.
Shortly after that, I taught myself WordPress website design, and began actively building all of my own personal and business websites.
PSYCHIC BLESSING & PDX TAROT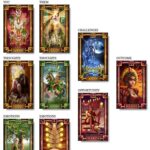 2003 – I got my first deck of tarot cards. Then in 2008 I began working as a professional spiritual coach and guide. I performed readings for about 5 years. I continue that work for private clients, though not full-time, like I used to.
Read a sampling of client TESTIMONIALS here.
EIGHTY PERCENT RAW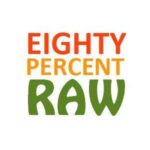 2009 – Eighty Percent Raw is an online magazine I created for the high-raw foods community. I recruited a team of more than 25 raw-food chefs and healthcare professionals. These bloggers contributed articles and recipes every month for 4+ years. The magazine is still online at www.eightypercentraw.com though my server was hacked in 2015 and I lost most of the content that had been there prior to that.
KETO ENTHUSIAST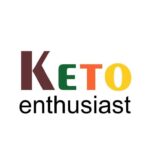 2019 – Keto Enthusiast is an online magazine I created for the Keto/Low-Carb community. I'm publishing everything on my own but look to a future where I might invite guest bloggers to contribute content for the magazine.