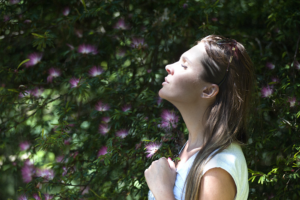 I LOVE MY LIFE!
I want to start this blog post with that statement of fact.
But I haven't always felt that way.
On more than one occasion, over the course of my life, I've experienced…judgement…or disapproval over the fact that I have done so many things with my career, rather than sticking with one nine-to-five JOB.
You know…all those "benefits" and retirement plans and all.
And to be truthful, sometimes it's made me feel a little bad about myself wondering if I would have been better off sticking it out, at one of the many companies where I was employed.
There Have Been More Than A Few
Now, mostly for my own amusement…because I've wanted and intended to make this list for a long time now, here are all of the jobs I've ever had (at least, that I can remember, lol!) This may not be comprehensive, but it's pretty darn close –
My very first job, when I was seven years old, was picking cherries at a local orchard in Orem, Utah. If I remember correctly, I earned 2 cents a pound and only got paid when the season ended. I might have made $20 or something like that.
Every morning, I got up at the break of dawn (I don't recall having an alarm clock) and got dressed and out the door, all by myself. I then walked the 8-10 blocks to the orchard, where I was responsible for moving the enormous ladders from tree to tree, climbing up high into the branches, and loading up the tin bucket with sweet, dark cherries. I loved being up in the trees, the sun shining through the leaves. And a HUGE benefit of that job was that I got to eat my fill of the delicious fruit as I was picking.
My Next Job Was Babysitting
My next job, at eight years old, was babysitting for some of the local neighbors. I know, right? But it's true. People hired me at that young age to watch their little children. And that was my primary source of spending money until I turned 14. That's when I got my first "real" job working as a counter person at the Sizzler restaurant, again, in Orem. I worked there until our family moved away to Long Island, NY, when my dad got hired by Sikorsky Aircraft in Connecticut. He was an aeronautical engineer who worked on government contracts most of my childhood. I'll talk more about that in another post. But for now, I'll say that we didn't end up staying in New York very long because the contract ended far sooner than we expected.
Sooo…Back To Utah, We Went
My next job was at a small restaurant in the University Mall food court called The Yankee Doodle. I think they went out of business. But it was a hard-scoop ice cream and hot dogs kind of joint.
Then back to Sizzler, where I stayed until I got married, and my husband joined the Army. That event radically altered the course of my life and allowed me to move away from home and family for the first time. I was 18 years old.
His first duty station was at Fort Lewis, WA. There I got a part-time job as a counter person at a little sub-sandwich place. I don't even remember the name of that place, but I didn't work there long. Then a brief stint at another, more full-service restaurant, where I was a waitress for about a minute, lol. I also got to do some modeling in the evening for fashion shows they hosted, so that was a fantastic experience for me since my teenage dream was to become a fashion model.
I Even Had A Job In Germany!
From there, we ultimately relocated to a small town in Germany when my husband received overseas orders. I got a job as a sales rep for Sony Deutschland GMbH at the U.S. Army Post Exchange in Giessen, the closest city of any size. I was responsible for stocking electronics and talking to potential customers about the benefits of purchasing quality Sony products. I earned a base plus commission. That was the first job I had that was outside of the food-service industry. I was about 21 years old.
When we moved to Germany, we just had our oldest child, who was two years old at the time. I gave birth to our second son while in Germany and came back eight months pregnant with our daughter. So, it was a little while before I got another job.
Hubby next got stationed at Fort Lewis, WA, for a second time. Fourteen months later, we moved to his next duty station, which was in Fort Leavenworth, KS. I got a job at the Post Exchange there, first as a Sales Associate (linens and bedding, then shoes and men's wear) before I applied for the Visual Merchandiser position and secured it.
From Kansas, we moved back to Utah (you move a LOT in the military!) There, I secured a position as the Produce Manager at the small town Thriftway store. I spent my days hefting 50-pound boxes of fruit and vegetables at a whopping $7.49 per hour to support my three children. That's another story, for sure.
My Work After Being A Military Spouse
From there, we moved back to Orem, where I got a job doing telesales for a handcrafted caramel company. (I know, right?) My job was to call grocery stores, coffee shops, and other retail locations and speak to the managers and owners to talk them into placing the candies for sale at check-out stands.
After that, I got a better-paying position as a Marketing Director for a local chiropractor. I structured and administered his telemarketing program, which involved interviewing then hiring, training, and supervising his small telemarketing team. Plus, I produced all of his marketing materials, engaged with the local Chamber of Commerce representing his office, conducted weekly patient education classes, and created his snail-mail bulk mailing promotions, etc. That job gave me lots of valuable experience I would take into my future endeavors.
Next, I worked as assistant manager at a women's dress shop in South Town Mall; then, I was a patina artist at Adonis Bronze foundry, then a receptionist at my (then) sister-in-law's nail salon, Nails Naturally.
I next got a part-time job as a volunteer for a local thrift shop in Provo, UT. It didn't pay me in cash, but employees got the first choice of all of the new items that were donated. So, that was a pretty good deal.
Employment At Nu Skin, International
Then I was hired as a "temp" at Nu Skin, International, where I started working on the pick-line fulfilling orders. Ultimately, I became a full-time employee working in the shipping department, where I promoted to Team Leader. I applied for and secured a position with increased pay as a High-Speed Video Tape Duplication Specialist. I kept that job for about four years.
Shortly after that, and before relocating to Oregon, I worked as a Pastry Chef at Culinary Crafts, a catering and dessert company.
After moving back to Oregon, my birth-state, I was first hired as a classified ad sales rep at Seaside Signal newspaper. Then a short stint working as a sales rep at Gimrey's Shoes before meeting the love of my life and relocating to Tigard, OR, where I secured a position in property management as the Assistant Manager of a 160-unit apartment complex called Panorama West. I promoted to Manager before leaving to start my own network marketing gourmet coffee, tea, and biscotti business, Brown Paper Coffee Company. I devoted the next four years to that endeavor, so I didn't hold a position with any other business during that time.
INSERT BUYING 20 ACRES OF BARE LAND AND MOVING TO CENTRAL OREGON FOR A YEAR AND A HALF TO LIVE OFF-GRID.
(MORE ON THAT AT A LATER DATE. But that was a big part of why we closed my coffee business.)
After we closed Brown Paper Coffee Company (again, another blog post story),  we moved to Bend, OR, where we launched our Jeff and Tracy marijuana activism campaign. We worked on that project, full-time, for another four years, moving back to the Greater Portland Metro area to access more people so that we could more actively engage in our campaign efforts. Throughout all of this, I worked as an administrative assistant for my sweetheart's software development company. I handled all of the billing and accounting issues, as well as customer support and some sales. After moving back to the Portland area, I got my first JOB working as an Assistant Manager for a 525-unit high-rise apartment community downtown called Portland Center apartments. I did that shortly before getting hired full-time at Tektronix, a high-end test and measurement manufacturing company, where I was a Customer Support Specialist working with a handful of east-coast account managers. Some of my primary clients were MIT, Lockheed-Martin, and other government and educational organizations.
After working at Tektronix
We moved back to Bend so that Jeff could help his high-school buddy, who, we discovered, also owned a software development business called Smart Solutions. He had a backlog of clients he needed help with, so Jeff agreed to move to the area and help him with that.
While in Bend, I worked (from home) as a sales rep for Be-Bop Biscotti, managing a 10-state territory. I also worked briefly as a sales rep at Ann Taylor women's clothing. Also, at a local gym and a small photo book production company.
After we moved back from Bend, I taught myself how to perform tarot readings and was hired as an online spiritual counselor by a couple of psychic sites…one of which went out of business. The other is Oranum spiritual community, where I worked for 2.5 years, sometimes earning more than $5K a month working 3-hour shifts, three days a week. I worked in that industry, off and on, for the better part of 10 years.
And I think that's the last employer I had.
WHOO!
It makes me tired just reading that! I have more experience than I realized, lol!
But during our time living on Central Oregon's High Desert, I taught myself the art of pyrography, which eventually turned into the small business I continue to operate today.
So, back to the beginning of this post and why I love my life now.
As you can see, I've done a LOT of things, held a lot of jobs. And I've learned that I just prefer to control my own; time, finances, and personal choices. I don't like answering to a BOSS and have discovered that I can earn far more income marketing my skills than I can slaving away for pennies and having to deal with all the crazy internal politics involved working for someone else.
There Are Trade-Offs
1. No medical/dental/vision/401K benefits package. (My health benefits much more living a low-stress lifestyle. Thankfully, I haven't needed those 'benefits' anyhow.) 2. The income isn't consistent. (But I make MUCH more when I do make a sale…so, that makes the sporadic nature of working for myself more worthwhile.) And 3. I have to do my own marketing. (This is probably my least favorite part of being self-employed and where I need the most personal improvement. It's a work-in-progress.)
If you require the (perceived) security and structure of being an employee, then my lifestyle won't work for you.
But for me? The feeling of being in control of my destiny is beyond compare. So what if it's taken years and dozens of positions before finding my ideal path. Who cares if others judge my choices along the way. We each only have one life, and I believe we need to juice it for all it's worth!
Until Next Time.
Blessings,
Tracy